Growing Cheaper Embryos for IVF Inside the Vagina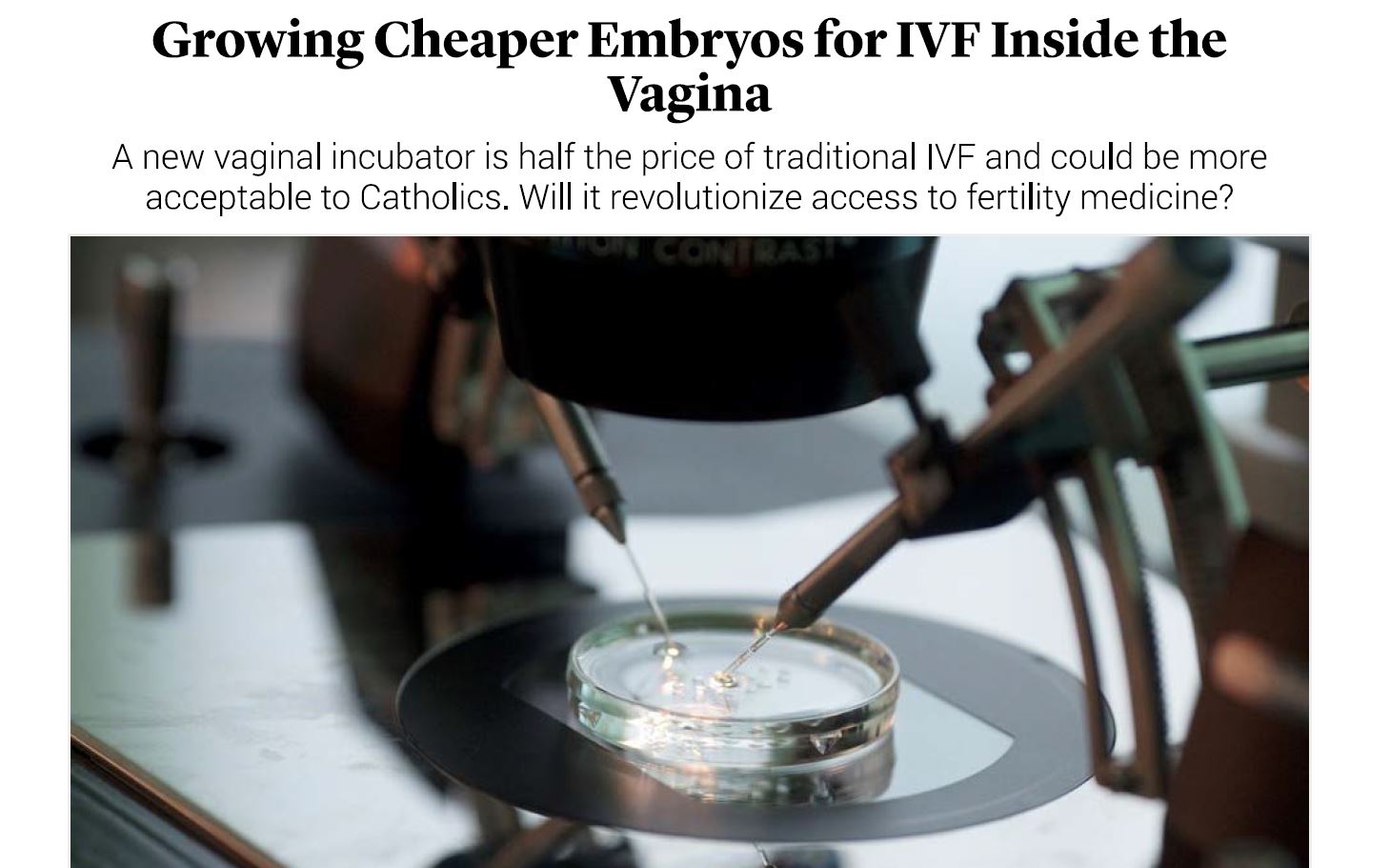 SARAH ELIZABETH RICHARDS JUL 12, 2017 HEALTHA new vaginal incubator is half the price of traditional IVF and could be more acceptable to Catholics. Will it revolutionize access to fertility medicine?
As the number of U.S. babies born as a result of fertility treatment tops 1 million—an all-time high—clinics are under pressure to keep up to date with pricey lab equipment that can create, develop, and test embryos. But some fertility doctors have started to offer a new low-tech device that enables a woman to incubate them in her own body.
The catch: She grows them inside her vagina.