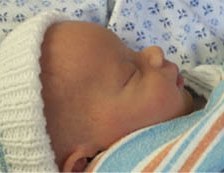 Our experience with Dr. Paulson was incredible. He is such a kind and caring man. We were given his name for a second opinion by my previous RE after he decided we would not be able to conceive without the use of a surrogate. We had spent over 2 years, gone through 3 IVFs, another one cancelled 3/4's of the way through, many tests and a major surgery, only to be told I could never carry a baby due to a mild case of Adenomyosis. Needless to say I was devastated and not very optimistic by the time we met Dr. Paulson.
At our first meeting, Dr. Paulson told us he saw no reason why my last RE had told us that and then gave us an outline as to how we would approach our goal. We were impressed by the personal attention he gave us. I could email him with my questions and concerns and he always got back to me before the end of the day. A far cry from my last experience where I could wait for days or more for a response that was filtered through the nursing staff.
Transfer day finally arrived. My husband was given a part in the event by controlling the position of my bed, the music was turned on, Dr. Paulson danced a bit and the wait began. I was completely shocked and elated to hear the words, "You're pregnant"! We have been blessed with a beautiful baby boy. Many thanks to Dr. Paulson and his staff, whom without we may have never realized our dreams. It would be wonderful if every RE could be as compassionate and caring.
With much love and thanks, Joyce and Dale Wyckoff