After a recurrent pregnancy loss, should you pursue diagnostic testing for RPL?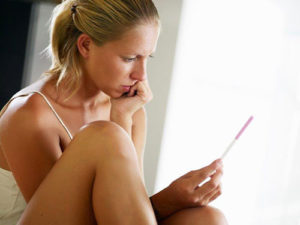 Pregnancy loss can be an emotionally complex experience, and here at our Los Angeles fertility center, we help couples navigate the difficult aftermath of miscarriage. While they come to terms with the loss, women have practical decisions to make. The steps they take right after a miscarriage may affect the outcome of future attempts to conceive.
Recurrent pregnancy loss diagnosis and testing
After a second pregnancy loss couples fall into a medical classification called recurrent pregnancy loss, or RPL.
Tests are available that can help identify the likelihood of recurrent pregnancy loss, but when should these tests occur? And since some diagnostic procedures may be invasive or expensive, and some may produce misleading results, how can couples choose the ones they truly need?
If you've experienced a first or second miscarriage, our USC Fertility experts can sit with you to discuss the pros and cons of each of your diagnostic options. Dr. Kristin Bendikson directs our USC Center for Pregnancy Loss, opening in Los Angeles next month as a dedicated treatment hub and care center. Dr. Bendikson will help you identify possible reasons for your loss. We'll take several considerations into account.
Your age and state of health
Your current medications
The cost of various diagnostic procedures
The potential benefits and risks of each procedure
Why me?
Despite decades of ongoing research, the causes of recurrent pregnancy loss are still not well understood. They include a wide range of possibilities, such as infections, anatomical issues affecting the uterus and thyroid imbalances. In many cases, pregnancy loss may be caused by genetic abnormalities in the embryo which may warrant genetic testing prior to IVF.
Fortunately, many of these potential culprits can be identified. By narrowing the scope of the issue to anatomy or endocrine function, for example, you and your physician can work together to develop a diagnostic plan.
Again, you'll have to determine the value of each procedure and how it might support the possibility of a healthy future pregnancy. Here at our Los Angeles fertility center and soon-to-open USC Center for Pregnancy Loss, our team can help you keep an open mind and choose the right procedure at the most appropriate time.