Find same-sex and transgender family-building options with LGBTQ fertility treatments
USC Fertility proudly provides same-sex and transgender family-building options. We offer state-of-the art LGBTQ fertility treatments at our Los Angeles fertility center to make parenthood possible. Some of the most commonly used options include intrauterine insemination (IUI), in vitro fertilization (IVF), egg and sperm donation, and gestational surrogacy.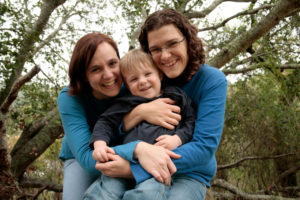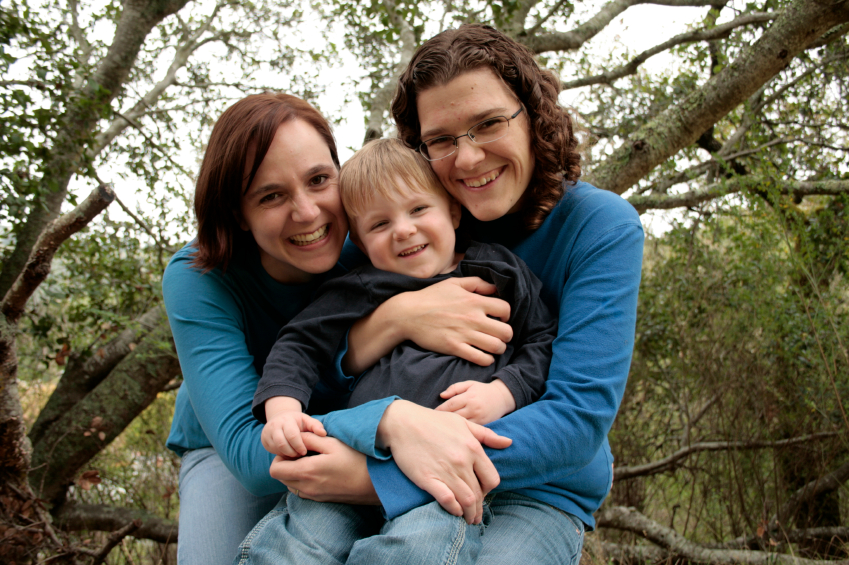 Find understanding and support when pursuing LGBTQ fertility treatments
At our Los Angeles fertility center, we realize that same-sex and transgender family building requires personalized care and attention. For over 25 years, we have pioneered advanced LGBTQ fertility treatments and techniques. Our skilled doctors can answer your questions, review treatment options and develop a personalized plan to help you achieve your goals.
Reproductive options for lesbian women
Before beginning treatment, our team will discuss what fertility testing is necessary to maximize your chance of conceiving. This testing will involve bloodwork to assess hormone levels and an exam to look for any abnormalities. The results will help determine which fertility treatment options will work best for you. We will also make sure that our team addresses your reproductive needs and desires so that we choose the treatment that makes the most sense for you.
IUI involves inserting sperm into the uterus using a catheter.
IVF involves multiple steps, including ovarian stimulation, egg retrieval, fertilization and embryo transfer.
Reciprocal IVF allows both women in the relationship to play a role in the conception and pregnancy. One woman will provide her eggs and the other will carry the pregnancy.
All fertility treatments for lesbians will require donor sperm to fertilize the eggs. The sperm can come from a friend, a relative or an anonymous donor through a sperm bank.
Reproductive options for gay men
Gay men will also undergo a full fertility work-up, which includes taking your medical history and ordering a semen analysis. The goal is to ensure that you and/or your partner can produce enough healthy sperm to fertilize an egg.
For gay men, LGBTQ fertility treatments consist of IVF with donor eggs and gestational surrogacy. Please note that the likelihood of success depends on the health and age of the donor and the surrogate.
As part of the treatment, our laboratory team will fertilize the donor eggs using your sperm. Then, one of our Los Angeles fertility center experts will transfer one of the resulting embryos to your gestational carrier's (surrogate's) uterus.
Reproductive options for transgender family building
Transgender individuals may want to explore fertility preservation or fertility treatment prior to transition. Taking hormones or having surgery will impact fertility, so it's worth discussing your options before transitioning. If you have already started hormonal therapy, fertility care generally requires discontinuation of hormones. It may also require several months off hormonal therapy for treatment.
Fertility preservation may include egg, embryo or sperm freezing, as well as ovarian tissue or testicular tissue cryopreservation. Fertility treatment includes the full range of services, including IUI and IVF.
For transwomen, restoration of sperm production after the discontinuation of estrogen therapy has not been well studied. It is unclear if prolonged estrogen treatment can cause testicular damage. However, medications can boost sperm production if necessary.
For transmen, the ovaries usually resume function if testosterone is discontinued, allowing for egg or embryo freezing, IUI, IVF, and even pregnancy in the patient's own uterus.
Take the first step towards same-sex and transgender family building
When utilizing sperm donors, egg donors and surrogates to start your family, the process can seem daunting. The USC Fertility team can help guide you through the same-sex and transgender family-building process. We want to show you that with LGBTQ fertility treatments, the road to parenthood can be simple, efficient and exciting. Contact us to schedule an appointment.