It's hard to believe, but it's true! Defense Secretary Ash Carter announced on 1/28/16 that the Pentagon will start paying for sperm and egg freezing for troops who want to preserve their gametes for future use.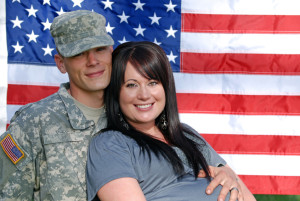 Just six weeks ago, I was at the Advocacy Academy, organized by the American Society for Reproductive Medicine, in Washington, DC. We discussed all of the nuances of the military ban on coverage of infertility care for veterans who became infertile as a result of active duty. Active duty troops could get fertility coverage, but when they stopped being active duty (that's what happens to troops that get injured), the Veteran's Administration would no longer cover such treatment. We lobbied members of congress to get them to agree to close this loophole, so that veterans could get the care they deserved. We spoke of the possibility of another bill that would allow members of the military to preserve their gametes for the future, but we knew that was too much to hope for, it had to be a long-term goal, something for the next congress to consider.
And then, with the stroke of a pen, the Defense Secretary changed all of that! And then he added, "For women who are midgrade officers and enlisted personnel, this benefit will demonstrate that we understand the demands upon them and want to help them balance commitments to force and family. We want to retain them in the military." A solid hit for Women's rights.
Wow! Maybe I shouldn't be surprised, but something like this happening in front of my eyes fills me with wonder. It's a simple fix for a simple and obvious injustice. Too many of those go unaddressed and uncorrected. But we got one this week.