New egg freezing research – live birth rates nearly identical to FET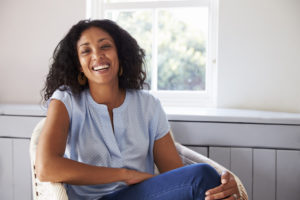 The study, published in the July 2017 issue of the Journal of Assisted Reproduction and Genetics, sought to learn whether there were differences in pregnancy and birth rates between cryopreserved eggs and cryopreserved embryos, which have been used to help women have babies through IVF for more than three decades.
Findings of the new egg freezing research
Our Los Angeles egg freezing program has found great success in achieving pregnancy and birth after thawing and fertilizing frozen eggs. While prior studies have already shown that pregnancy rates are about the same with fresh eggs and frozen eggs, this new egg freezing research compared pregnancy and birth rates from frozen eggs and frozen embryo transfer.
Data included outcomes from 68 embryo transfers in 42 women using frozen eggs, compared to 286 women who underwent 446 FETs. Both groups had comparable ovarian reserve. The research found that:
Live birth rates for frozen eggs and frozen embryos were nearly identical (25% vs. 25.1%).
Fertilization rates of frozen eggs were similar to fresh eggs (76.2% vs. 72.8%).
With frozen eggs, the clinical pregnancy rate was 26.5%, compared to 30% with FET.
8.1% of pregnancies achieved through FET ended in miscarriage, compared to 1.5% with frozen eggs.
Frozen egg pregnancies lasted a mean of 39.1 weeks, compared to 38.6 weeks for FET.
Eggs were 11% less likely to survive thawing than embryos.
Mean birth weight was about the same for both groups.
Preterm birth was slightly less likely with frozen egg pregnancies, about 5.9% compared to 13.4% with FET.
The rate of twins or multiples was 5.9% with frozen eggs, compared to 11.6% with FET.
This new egg freezing research supports our clinical evidence that egg freezing is a safe, effective way to preserve fertility and have a baby.
Is egg freezing right for you?
Some women choose egg freezing because they simply want peace of mind about their future fertility. Others, including women facing cancer, freeze their eggs to protect them from potentially damaging treatments, such as chemotherapy, radiation or surgery to the reproductive organs. Regardless of your reasons for exploring fertility preservation, we are here to answer all of your questions and help you make a decision that's right for you.
To learn more about the latest egg freezing research and your own fertility, contact us to schedule a consultation with a Los Angeles egg freezing expert.