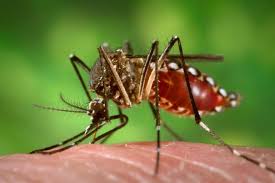 American Society for Reproductive Medicine Issues Guidance Document on Zika Virus
Washington DC – The American Society for Reproductive Medicine (ASRM) today issued a new document "Guidance for Providers Caring for Women and Men of Reproductive Age with Possible Zika Virus Exposure."  The report is intended to help physicians and other health care providers who are treating and counseling patients concerned about Zika's impact on reproduction.
Developed largely from documents and reports from the Centers and Disease Control and Prevention (CDC) and the Food and Drug Administration (FDA) the report focuses on patients planning pregnancy, testing issues and use of gametes in patients undergoing fertility treatments.
Among the key points of the report:
Women who have Zika disease symptoms should wait at least 8 weeks after symptoms appear, and men should wait 6 months, before attempting reproduction.
Men and women with possible exposure to, but not showing symptoms of, Zika should also wait 8 weeks. (this includes travel to countries where Zika is prevalent)

These same timelines should be used for sexually intimate couples using their own gametes in fertility treatments.
For donated reproductive tissue, FDA guidance should be followed. Currently, FDA rules a potential donor ineligible for 6 months following being diagnosed with, or having had a high probability of exposure to, the virus.
Testing for Zika virus is complicated, not universally available and routine serologic testing is not currently recommended.
In areas of active Zika virus transmission, the use of contraceptive methods to prevent unintended pregnancy is essential.
Physicians should counsel and educate their patients on Zika and update their informed consent procedures to reflect that counseling.
Talk to one of our physicians if you have traveled to South America or Mexico within the last 6 months or are planning a trip to that area.