The director of our Los Angeles fertility center is now ASRM president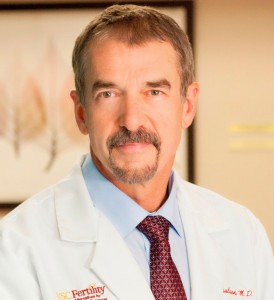 If you're a patient of USC Fertility you already know that Director Richard Paulson, M.D., is incredible! Dr. Paulson has been with our Los Angeles fertility center since 1986, and he has been named one of the "Best Doctors in America" every year since 1994. In addition to these accomplishments, Dr. Paulson is now also the president of the American Society for Reproductive Medicine (ASRM).
Dr. Paulson represented our Los Angeles fertility center at ASRM 2016
In October, Dr. Paulson attended the ASRM Scientific Congress and Expo in Salt Lake City on behalf of our Los Angeles fertility center. While at the meeting, Dr. Paulson was inducted as president of the prestigious society.
Dr. Paulson is prepared to take on the role of ASRM president because he has already served on ASRM's board of directors, and as the ASRM vice president and president-elect. Serving as the society's president is just the next logical step.
According to Dr. Paulson, "The goal of ASRM is to advance the field of reproductive medicine by sharing knowledge and experience. I look forward to working with the ASRM staff to meet its strategic goals."
Our director has an impressive background
Our Los Angeles fertility center founder and director is also the chief of the division of Reproductive Endocrinology and Infertility at the University of California, Keck School of Medicine.
Dr. Paulson has received a plethora of awards and honors for his work as a reproductive endocrinologist. He is also an avid writer, having authored four books, 31 chapters and more than 200 articles for leading medical journals.
The entire team at USC Fertility is proud of Dr. Paulson's growing list of accomplishments!
If you'd like more information about our Los Angeles fertility center, please contact us.