Feeling Like Infertility and Holiday Stress Could Ruin Your Season?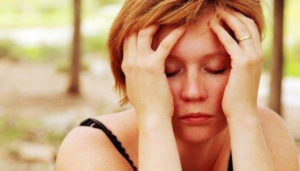 It's the most wonderful time of the year … for everybody except you. While visions of sugarplums and children unwrapping presents are dancing in everyone's heads, you're thinking about the journey you've been on and wondering how you will cope with infertility and holiday stress. Our Los Angeles fertility center can offer you some tips.
Plan Ahead for Dealing with Infertility and Holiday Stress
You may be dreading going to a family member's house and having to answer questions like, "When are you two going to start a family?" or "Isn't it about time you gave me a grandbaby?" Even worse, a well-meaning sister-in-law may hand you her newborn to hold, all decked out in the cutest elf outfit.
Our Los Angeles fertility center advises you to be prepared for these scenarios and have a plan of action.
Realize that the Currier & Ives' perfect holiday scene isn't reality. Set your expectation to incorporate holiday stress as part of the mix.
Find a support group of others who are dealing with infertility. Organizations like Resolve.org offer online support and members who understand your situation.
Spend some time helping others whose holidays also might not be the best. You'll benefit from shifting your focus off your infertility and holiday stress.
Know it's okay to be sad. Infertility brings challenges, and you're entitled to how you feel.
Look ahead – the holidays aren't forever. You can plan now to get through them as well as you can and begin a fresh new year.
New Year's Resolution: Contact Our Los Angeles Fertility Center
You don't have to cope with infertility issues alone. Let our highly experienced and recognized specialists at USC Fertility show you your options for overcoming infertility and finding a solution. Contact us for more information.