Meet Dr. Meghan Smith, a fertility doctor who is improving the field with research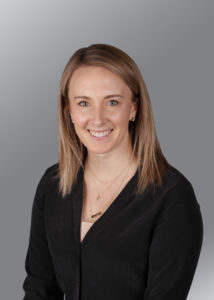 Working as a Southern California fertility doctor allows Dr. Meghan Smith to make a difference in the lives of her patients. To expand her reach to hopeful parents around the country and the world, she also conducts fertility research. Her findings and insights can help change the way that doctors everywhere practice reproductive medicine.
Dr. Smith believes that nothing is more rewarding than helping patients experience the joy of parenthood. By conducting research, she helps to make this possible for even more women and men who are facing barriers to conception.
What are some of Dr. Smith's research interests?
While Dr. Meghan Smith is interested in many areas of fertility research, she has a special interest in studying assisted reproductive technology. In fact, her thesis focused on the topic of finding the optimal time to perform intracytoplasmic sperm injection (ICSI).
Our Southern California fertility doctor also has an interest in social media and healthcare. Recently, she co-authored a published journal article called, "Infertility Influencers: An Analysis of Information and Influence in the Fertility Web Space."
Both of these areas of research make sense with today's growing reliance on technology. Dr. Smith's goal is to explore the latest advances in fertility treatment and emerging trends in social media in order to improve reproductive care for all.
Dr. Meghan Smith brings her passion for medicine to her patients
Patients who visit our Southern California fertility doctor will see that her passion for reproductive medicine influences her approach to patient care. In her eyes, each patient is a unique individual with their own needs and goals. She strives to deliver the latest, proven fertility treatments to make parenthood possible, all while providing a listening ear and compassionate approach.
Contact us to schedule an appointment with Dr. Meghan Smith and learn how she can help you on your journey to welcome a baby.