Tips on Choosing the Right Egg Donor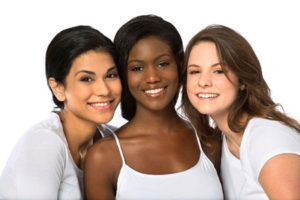 You've made the decision to use an egg donor to help you achieve a successful pregnancy. You've already possibly been through failed procedures using your own eggs, or maybe have a low supply of eggs. Or you might be a member of a same-sex couple ready to start a new family using donor eggs and sperm, or your partner's own sperm. But where do you start? Our Los Angeles fertility center team can tell you.
The Case for Local Egg Donors02
You sit at your computer and start doing Internet searches on finding an egg donor. The list can be mind-boggling. Which one do you choose, and how do you know you're making the right decision?
Kristin Bendikson, M.D., a highly experienced infertility specialist at USC Fertility, recommends that you choose a local donor. One of the benefits is avoiding the travel costs and hassles of bringing a donor to your location.
Dr. Bendikson also suggests making sure the donor has been thoroughly screened by a local egg donor agency. Our Los Angeles IVF team can guide you to reputable resources.
How Is an Egg Donor Screened?
You might think that it's only important for an egg donor to be screened for her own health and her ability to produce healthy eggs. But did you know there's even a psychological side to it? The American Society for Reproductive Medicine (ASRM) recommends that donors undergo a psychological evaluation generally aimed at identifying emotional problems, evaluating donor motivations and verifying that women have a thorough understanding of the physical, psychological and legal risks that could result from donation.
On the medical side, ASRM recommends screening for:
Blood type
Rh incompatibility
HIV
Hepatitis
Syphilis
Drug use
Chlamydia
Gonorrhea
HTLV I
Dr. Bendikson says you want a donor who has provided eggs before, one who has already been through the process.
A typical egg donor must be willing to:
Sign legal documentation for egg donation
Undergo medical and psychological analyses
Take injectable medications to stimulate ovarian production
Consent to outpatient surgery for egg retrieval
The last two steps are basically the first part of the IVF process, so no small task! Discerning agencies accept very few egg donors who apply because most women don't meet the criteria.
All the Work Adds Up
Once the process is in place, the success rate is high. If you're reaching your late 30s or into your 40s, for instance, you'll be receiving eggs from a thoroughly screened, younger donor who gives you the best chance for a healthy pregnancy. In fact, using an egg donor is probably the most successful process of all IVF treatments. And if you're a member of a same-sex couple, using a reputable agency gives you the assurance that you're finding the right donor.
Contact us: If you've been delaying the next step after unsuccessful attempts to get pregnant, or a same-sex couple in need of guidance for an egg donor, call on our Los Angeles fertility center today. Our specialists are ready to help you get started!