Read what's ahead in an article featuring Dr. Richard Paulson
Dr. Richard Paulson Featured in MedPage Today and Says: Fertility Preservation Is Forging Ahead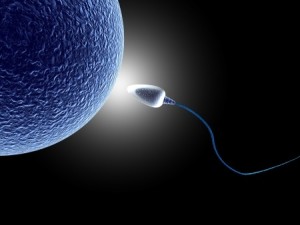 Finding a better way to freeze human eggs, sperm, ovarian tissue and embryos has led to restored fertility for young cancer patients and anyone wishing to preserve family building choices. Women who have already gone through puberty and started menstruating have harvestable eggs that can be frozen alone or combined with sperm to create an embryo.
USC fertility specialists are already eyeing what's next, and anticipating a new advance, ovarian transplants, that benefits girls who have gone through puberty but have yet to begin menstruation.
MedPage Today, an online medical news service, interviewed Dr. Richard Paulson, director of USC Fertility, for a recent article: Options Expand for Fertility Preservation.
USC Fertility researchers, including Dr. Paulson, played an instrumental role in discovering and improving egg, sperm and embryo freezing techniques beginning 30 years ago. The USC Fertility egg freezing program was one of the first to report a live birth in this country, and today physicians consider frozen IVF cycles as a first-line approach in many cases. But what's next?
Onco-fertility Options and Other Next Generation Advances
The article pointed to a successful live birth after a young woman froze her ovarian tissue prior to undergoing cancer treatment. Fast forward: Years later she had the ovarian tissue transplanted, or grafted, into her body and got pregnant. Today she is a mother thanks to this emerging technology.
What's more, a recent study also showed promising ovarian transplantation success rates — with nearly 2/3 of cancer survivors in one study having a positive pregnancy test after a transplant.
Hope for Fertility Treatment, Today and Tomorrow
Dr. Paulson says that cryopreservation protocols and preimplantation genetic screening for genetic disease have changed the way that IVF is practiced. The possibility exists, he says, to eradicate inheritable diseases "that we have been carrying with us for tens of thousands of years."
Reproductive medicine's brightest minds are working toward what Dr. Paulson calls "the holy grail of IVF." The ability to replace embryo biopsy with cell-free DNA testing of embryos is one more step in optimizing pregnancy rates so that men and women, including cancer survivors, can create families.
Contact us at USC Fertility to schedule a consultation with one of our world-renowned reproductive endocrinologists.