Modified Natural IVF Offers Hope for Infertile Couples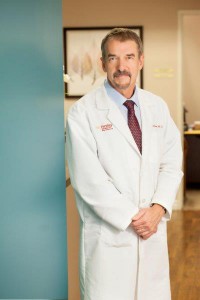 Every year members of our Los Angeles fertility center team attend the world-recognized American Society for Reproductive Medicine's (ASRM) Scientific Congress and Expo. Thousands of attendees – the brightest minds in the field – come together to share ideas and advances in reproductive technology. And this year, we were among the fertility newsmakers for our study on modified natural IVF that offers a cost-effective option for infertile couples. Watch our coverage on ABC's "Good Morning America"!
Traditional vs Modified Natural IVF
Natural IVF could be called unstimulated IVF. In traditional IVF, multiple medications are utilized to prompt the ovaries to produce multiple eggs for retrieval and subsequent fertilization, whereas with modified natural IVF only minimal medication is used. The goal with modified natural IVF is to allow the dominant follicle to grow on its own, and only assist in the growth in the end after selection has occurred. Natural IVF involves less cost, time and side effects than traditional IVF for patients who are good candidates for this type of treatment. The fact is that many of the couples need the assistance of in vitro fertilization to conceive, and not everyone can afford traditional IVF.
Our Los Angeles fertility center has through our research that modified natural IVF proved to be a good option for women younger than 35 with a good prognosis. Patients are on minimal medications for only two to four days instead of the traditional nine to ten days per cycle. The treatment is easier on the body, mind and pocketbook for patients who are likely to respond.
The study's primary author, Wael Salem, MD, one of the fellows in training at USC, says this treatment offers hope for couples who have fewer financial resources and less access to care. Depending on the treatment strategy, couples could save as much as $7,000 per live birth compared to traditional IVF.
We're Here to Help
One of the major themes of this year's ASRM meeting was making IVF more affordable. Richard Paulson, MD, director of our Los Angeles fertility center and senior author of the study, says modified natural IVF falls right into that category. "It lowers the barrier and allows couples to grow families."
Dr. Paulson was also inducted at the meeting as the 2017 ASRM President. Congratulations, Dr. Paulson!
If you're interested in looking into modified natural IVF, contact us today to find out more!