State of the art care for those who have
had miscarriages or pregnancy loss
---
At USC we specialize in taking care of patients who have suffered from pregnancy loss. With the launch of the USC Center for Pregnancy Loss, we aim to provide compassionate and extraordinary care for those patients who have suffered from either recurrent early pregnancy loss in the first trimester or a single loss later in the pregnancy in the second and third trimester.
Located in Southern California, Treating the World
The USC Center for Pregnancy Loss is the only center in Southern California that is dedicated to providing world class care to those patients who have endured pregnancy losses. Our experienced team, which includes physicians of all specialties, nurses, therapists, acupuncturists and other mindfulness professionals will expertly guide patients like you who have often times had not had a clear path to treatment to achieve your goal of a healthy baby.
Unparalleled, Individualized, Compassionate, Committed Care
The goal of our program is to not only for you to have a baby, but do what we can to support you during your journey to having a baby. We do this by providing a multidisciplinary network of caregivers in all different arenas from which you can choose who and when to utilize in order to make this journey your own, and the best possible for you.
Please contact us to learn more about our center. We are thrilled to launch this Center to help patients just like you.
---
Dr Kristin Bendikson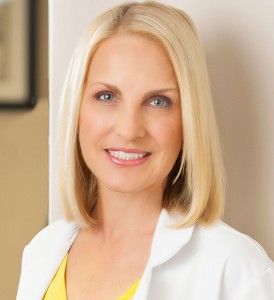 Dr. Kristin Bendikson joined USC Fertility after finishing her residency at Harvard Medical School.
She completed her subspecialty training in Reproductive Endocrinology and Infertility at the internationally renowned Cornell University fertility center.   Her extensive training and years in practice have prepared her to deal with the most difficult and challenging cases.  She is an expert in ovulation induction, in vitro fertilization, egg freezing and fertility surgery, as well as the management of other disorders including recurrent pregnancy loss, endometriosis, and polycystic ovarian syndrome.
---